Downloads
Licence
Buy a licence for commercial use.
FatFontBat
FatFontBat is a small tool for graphics designers. It allows you to see what a text would look like in the different fonts installed on your system.
licence
The program is free for non commercial use and can be downloaded from the box on the right. For commercial use a single seat licence can be be bought at a very reasonable price also from the menu on the right.
requirements
A Java Virtual Machine. These can be downloaded for free from SUN.
Installation
Download the setup program and run it. Then follow the instructions on screen. If you do not have a Java Virtual Machine installed. FatFontBat will help you download one when it is run the first time.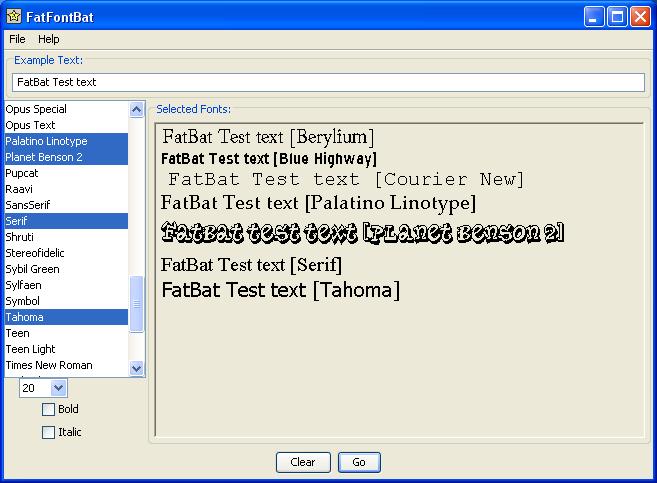 User Guide
Using FatFontBat is very simple. Simply enter the text you are interested in into the textbox. Then choose the fonts and modifiers and click Go. Above is a screenshot of it in action. Click on it to see the original size.